Editors - Alphabetical order
Arthur B. Shapiro

- I spent my entire career as an engineering code developer. I wrote engineering computer software. Now retired I've been evaluating code training apps and materials for children. About Art pdf.

Marsha JG Victory

- Retired Global Business Aministrator from LSTC. I love drinking coffee and keeping up to date on FEA Software, trends, and products that revolutionize the industry.
---
Yanhua Zhao - I'm an engineer at LST LLC/ANSYS and the Editor of FEA Information US and China News.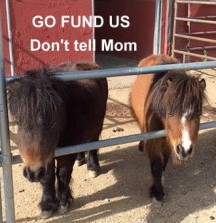 Previoulsy employed Treasurers.
Reassigned to a new position with supervised ordering supplies.

Fraudulent monthly misc. entries for apples and carrots.